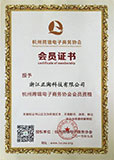 Member of Hangzhou Cross-border E-commerce Association
Hangzhou Cross-border E-commerce Association, is a non-profit social groups which is under the supervision and management of Hangzhou Municipal Commission of Commerce (Hangzhou Grain Bureau) and the Hangzhou Municipal Non-governmental organizations.
---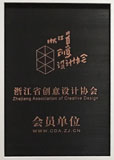 Member of Zhejiang Creative Design Association
Zhejiang Creative Design Association was founded in January 9, 2010, is the first provincial "creative design" association. The association is composed of people who are engaged in creative design education, training, creative design product development, promotion and other related industries, institutions and scientific research institutions in accordance with the principle of voluntary equality. It is a non-profit, professional and provincial social group with independent legal community.
---